NHS South Yorkshire Integrated Care Board Executive and Non-Executive Members
On the 1st July 2022 NHS South Yorkshire NHS Integrated Care Board (ICB) formed following the Government's Health and Care Bill.
The consultation for the ICB describes a Board of 20, including Executives, Non-Executives and Partner Members. These appointments have been made following an extensive recruitment process.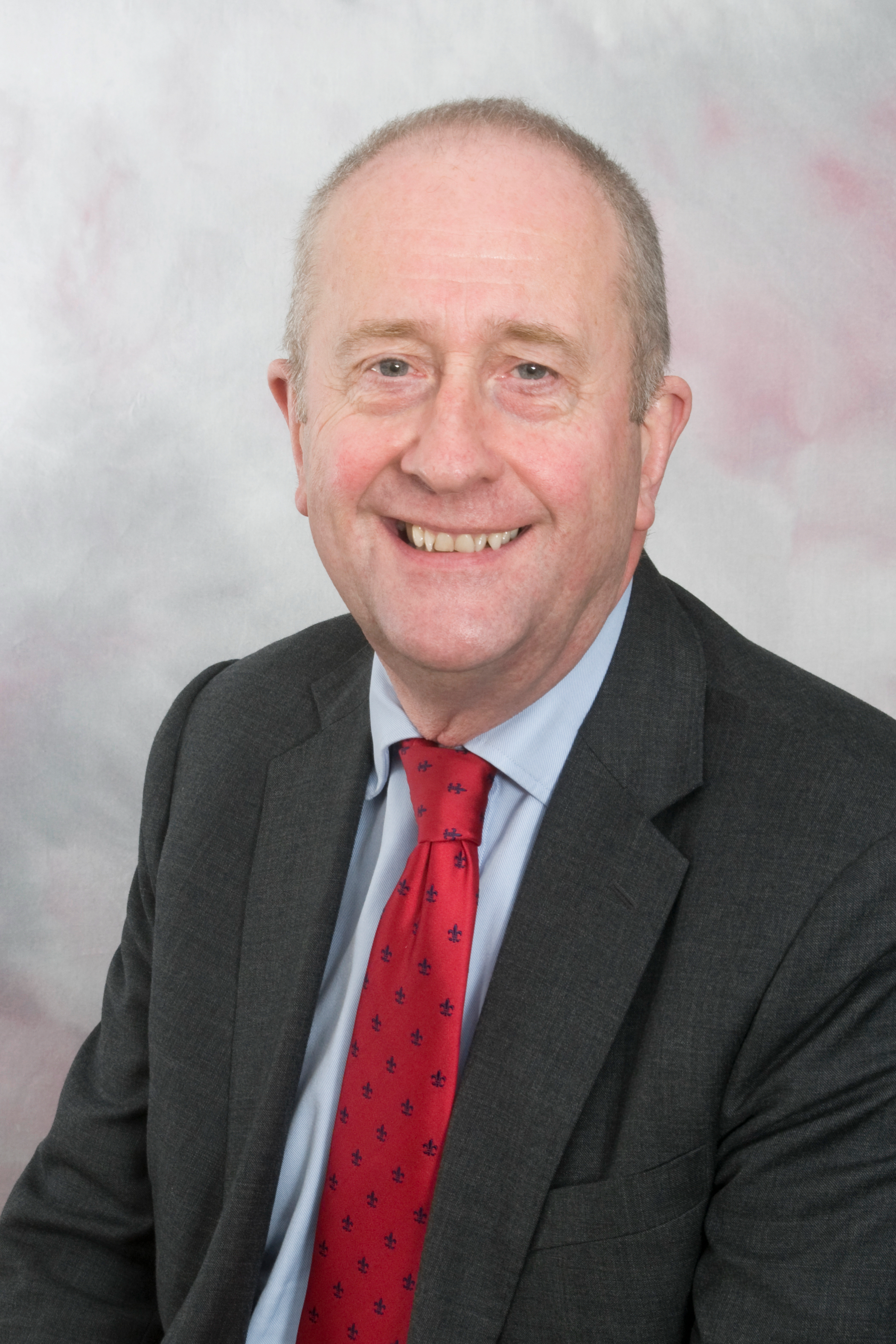 Prior to his role in South Yorkshire Integrated Care Board, Pearse who now lives in Chesterfield, was Chair at Blackpool Hospitals NHS Foundation Trust and previously Chair at Morecambe Bay Hospitals NHS Foundation Trust.
Pearse has over 25 years' experience of being an NHS Chief Executive Officer, as well as a number of years' experience working for a major Health IT supplier.
Gavin h
as over 30 years' experience of working within NHS organisations and has held Board-level posts as Director of Operations at Oxford University Hospitals NHS Foundation Trust, The Queens Medical Centre, Nottingham, and Leeds Teaching Hospitals.
He most recent role was Chief Executive Officer (CEO) at University Hospitals of Derby and Burton, taking this position from 2016. Prior to this, Gavin was CEO at Chesterfield Royal Hospital from 2012, and Yeovil Hospital NHS Foundation Trust from 2007.
Gavin is passionate about working with local leaders to create an integrated approach to addressing health inequalities, improving clinical outcomes and contributing to the wider social and economic development of the region.
Independent Non-Executive Members of the NHS South Yorkshire Integrated Care Board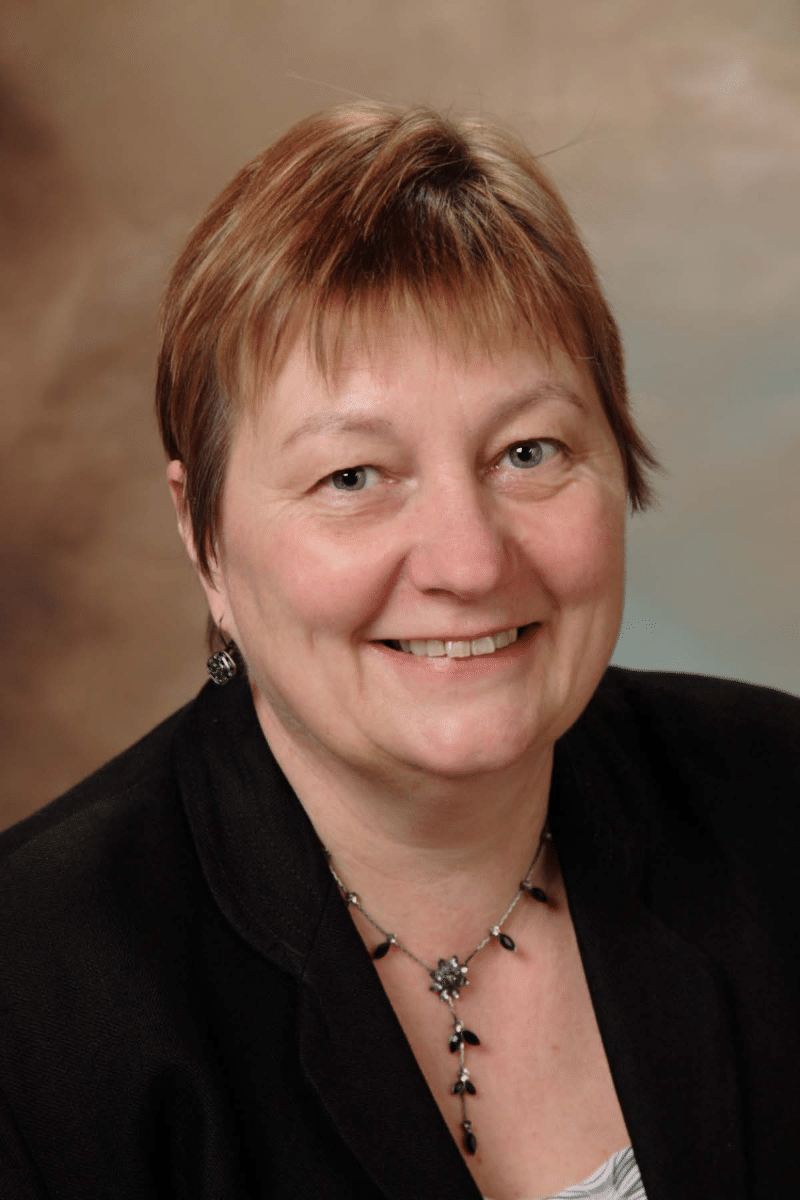 Moira has been the Rotherham Safeguarding Adults Board Independent Chair since 2019 and is also a Local Government Association Care and Health Improvement Advisor. Her previous roles include Strategic Director Adult and Community Services with Bradford Council, Interim Director of Care and Support at Sheffield City Council and North Lincolnshire Safeguarding Adults Board Independent Chair.
Moira is committed to working together, being prepared to understand different perspectives and to negotiate successful outcomes based on evidence of what works well and how it can be applied to specific situations. Moira is also passionate about communication, and has experience in working with senior leaders, managers, front line practitioners and people who use services on a wide-ranging agenda.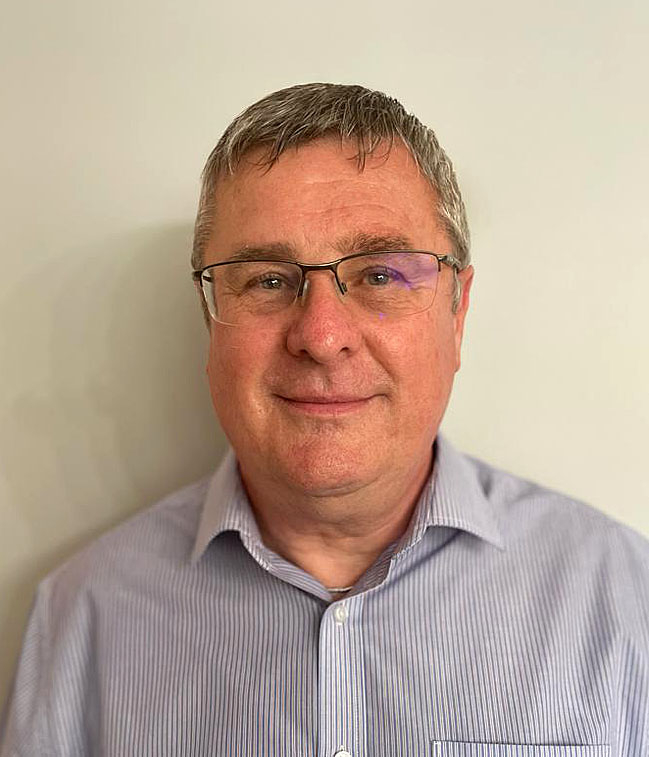 Kevin worked in the NHS for the whole of his career, prior to his retirement in 2019 from his Deputy Chief Executive post at United Lincolnshire Hospitals NHS Trust.
Kevin is a qualified accountant with 18 years' experience as a Director of Finance at United Lincolnshire Hospitals NHS Trust, Doncaster and Bassetlaw NHS Foundation Trust, Northern Lincolnshire and Goole Hospitals NHS Foundation Trust and Lincolnshire Health Authority. Kevin is an advocate for Place being the foundation upon which integrated health and care services can best serve the needs of patients, carers and users with and across neighbourhoods. Kevin, who hails from South Yorkshire, is keen to help to build upon the excellent partnership working across South Yorkshire and Bassetlaw to improve our offer to those patients, carers and users.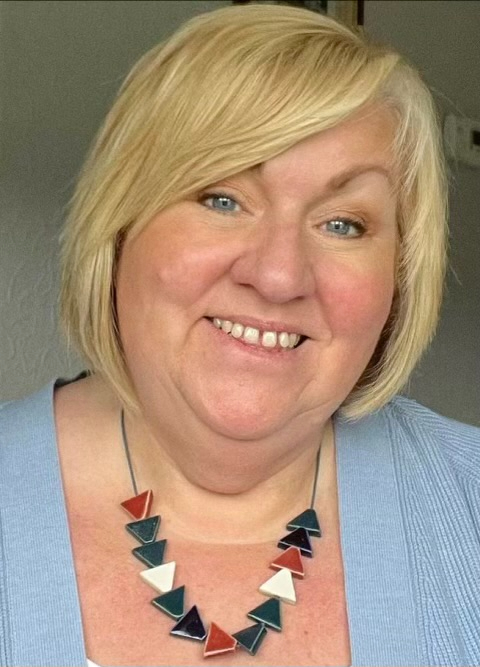 Lesley has lived in South Yorkshire her whole life and has a strong affiliation and understanding of the South Yorkshire area, its people and communities. She has worked in Rotherham since 1995 in a variety of roles in the Public, Voluntary and Community Sectors (VCS) and is currently the Chief Executive Officer (CEO) at Age UK Rotherham. Lesley is also a carer for members of her own family.
In this Non-Executive Member role she aims to use her local knowledge, knowledge about community engagement and over 20 years' experience of working within the voluntary and community sector in South Yorkshire to make a contribution to the development and transformation of health services for the people of South Yorkshire.
Shahida has worked in the VCSE sector for over 25 years and has also held roles in the public and private sector at a Senior Executive level. Her passion has been financial governance, equality, equity and social justice. Having worked in the faith sector and been deeply imbedded in marginalized communities across South Yorkshire. Shahida is passionate about bringing the voice of those less often heard from centring their voice and needs into policy development, scrutiny and accountability. Shahida is a keen advocate for cross sector partnership working and community relationship building. Shahida is keen to support the transformation of health service by and for the people needing it the most.
Associate Independent Non-Executive Member
For over 25 years Sharon has been passionate about creating opportunities of equality, diversity and inclusion and has been deeply-rooted in play, educational development and health particularly in the early years. During this time Sharon has been a member of several boards including National Early Years Equality, Sheffield Children's Information Services and has worked with the National Association of Special Educational Needs and Consortium for Children and Families.

Within her role as head of an outstanding children's centre, Sharon has collaborated with a number of key establishments for many years. More recently becoming the vice-chair and an executive board member on TACTYC who work nationally and internationally supporting professional educational training for early years practitioners and commission small early years research projects.
Executive Members of the NHS South Yorkshire Integrated Care Board
Chris is a graduate of the NHS Management training scheme and has over 25 years NHS experience in a range of organisations including Clinical Commissioning Groups, Primary Care Trusts, Hospital Trusts, Mental Health Trusts and the Department of Health. He has spent over 20 years working in the South Yorkshire system, most recently taking on a joint role across Rotherham and Barnsley in 2020, after being appointed Chief Officer at NHS Rotherham in 2011.
Chris has also been seconded, part-time, into the South Yorkshire ICS since 2016, leading on the development of commissioning, Children's and Maternity services, and on the Capital and Estates agenda.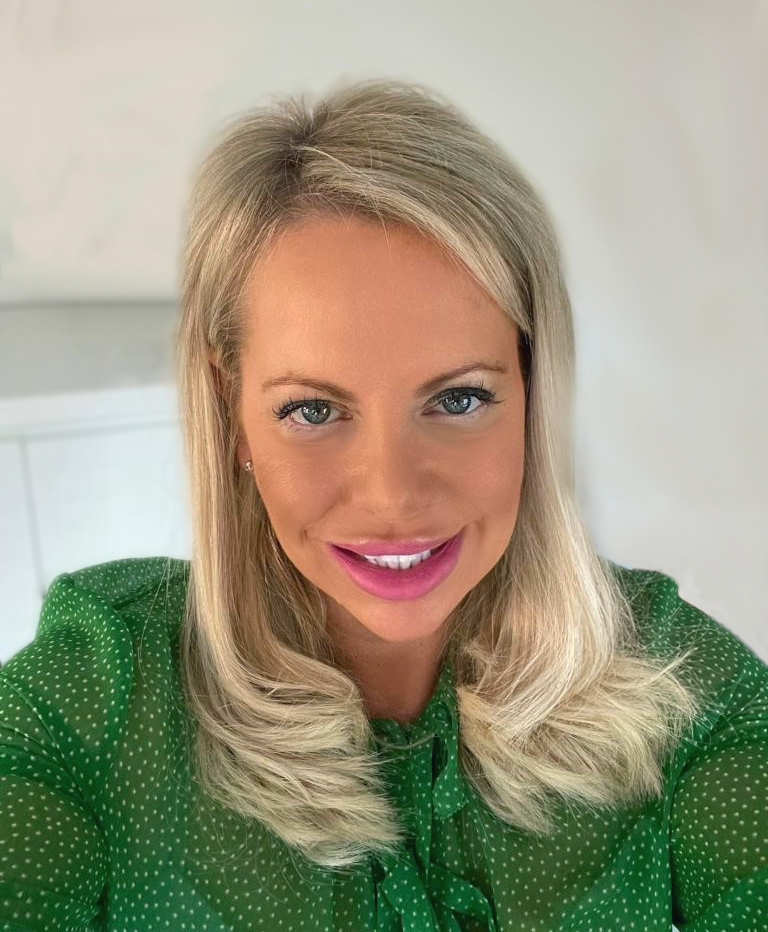 Emma Latimer hails from the North West of England, and her NHS experience spans 32 years, including ambulance, acute and Strategic Health Authority, with over ten years' experience leading commissioning organisations.
She has led NHS Hull Clinical Commissioning Group (CCG) since its establishment in 2013 and is also currently the Interim Accountable Officer for NHS East Riding of Yorkshire and NHS North Lincolnshire CCGs. Emma is Geographic Partnership Director for the Humber, within the Humber and North Yorkshire Integrated Care Board. She has led the Humber Acute Services programme for two years - designing the future of hospital services for 900,000 people living in the Humber area.
Emma is a successful collaborator who believes in values-based and inclusive leadership. She enjoys working within a complex environment, supporting teams to be transformational. She is also very much a people person and has a particular interest in social mobility and inspiring the next generation to ensure that children and young people realise their full potential.
One of her proudest career achievements was the establishment of Hull's Jean Bishop Integrated Care Centre that provides a community frailty service with GPs, community geriatricians, advanced nurse practitioners, social workers, pharmacists and other specialists all working together around the needs of the population.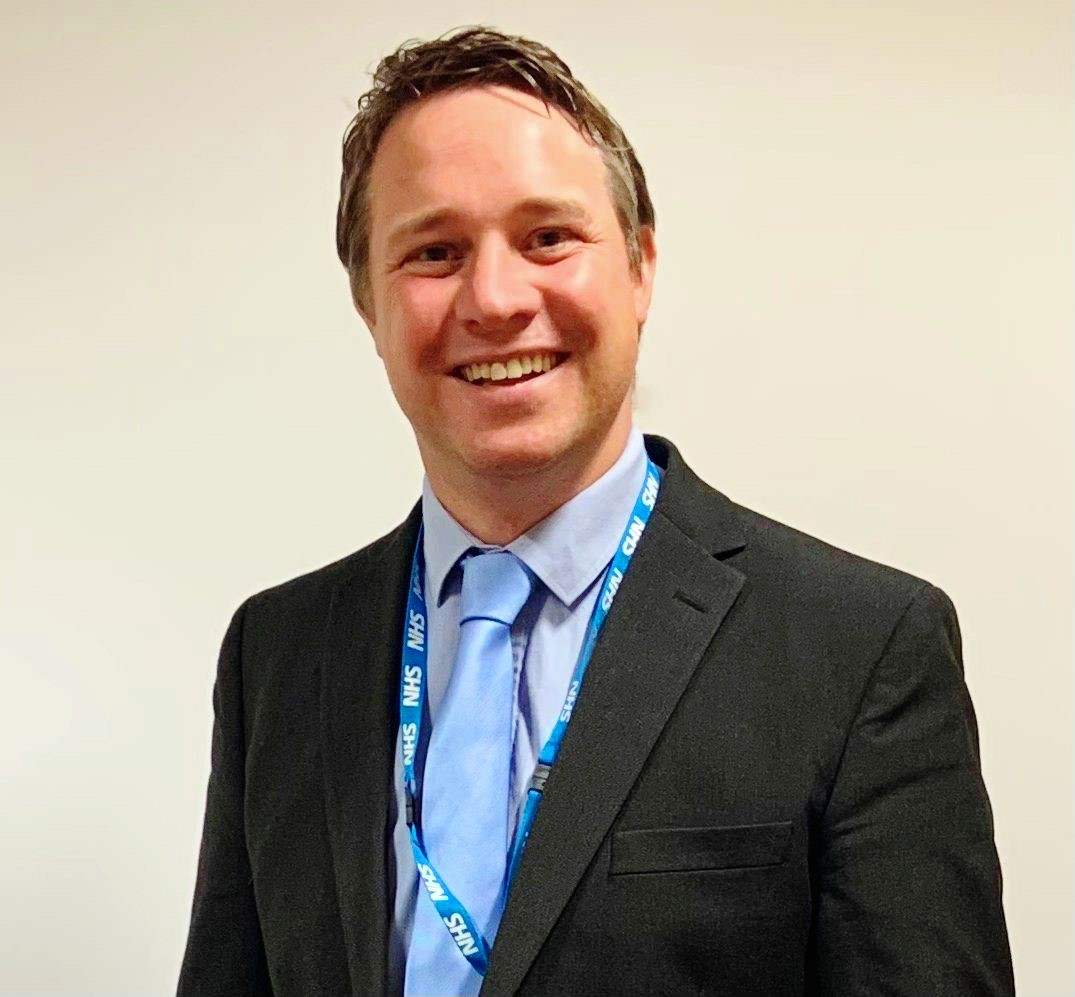 Anthony joins the Integrated Care Board after 20 years of working to deliver transformation and continuous improvement across a range of health and social care services. Most recently he has worked as Director of Strategy at Doncaster CCG driving the agenda of integrated care across place partners to improve the health outcomes and experience of Doncaster residents.
He is passionate about investing significantly in staff and public relationships to ensure service design and transformation are informed by local intelligence and targeted at addressing the health inequalities across our region.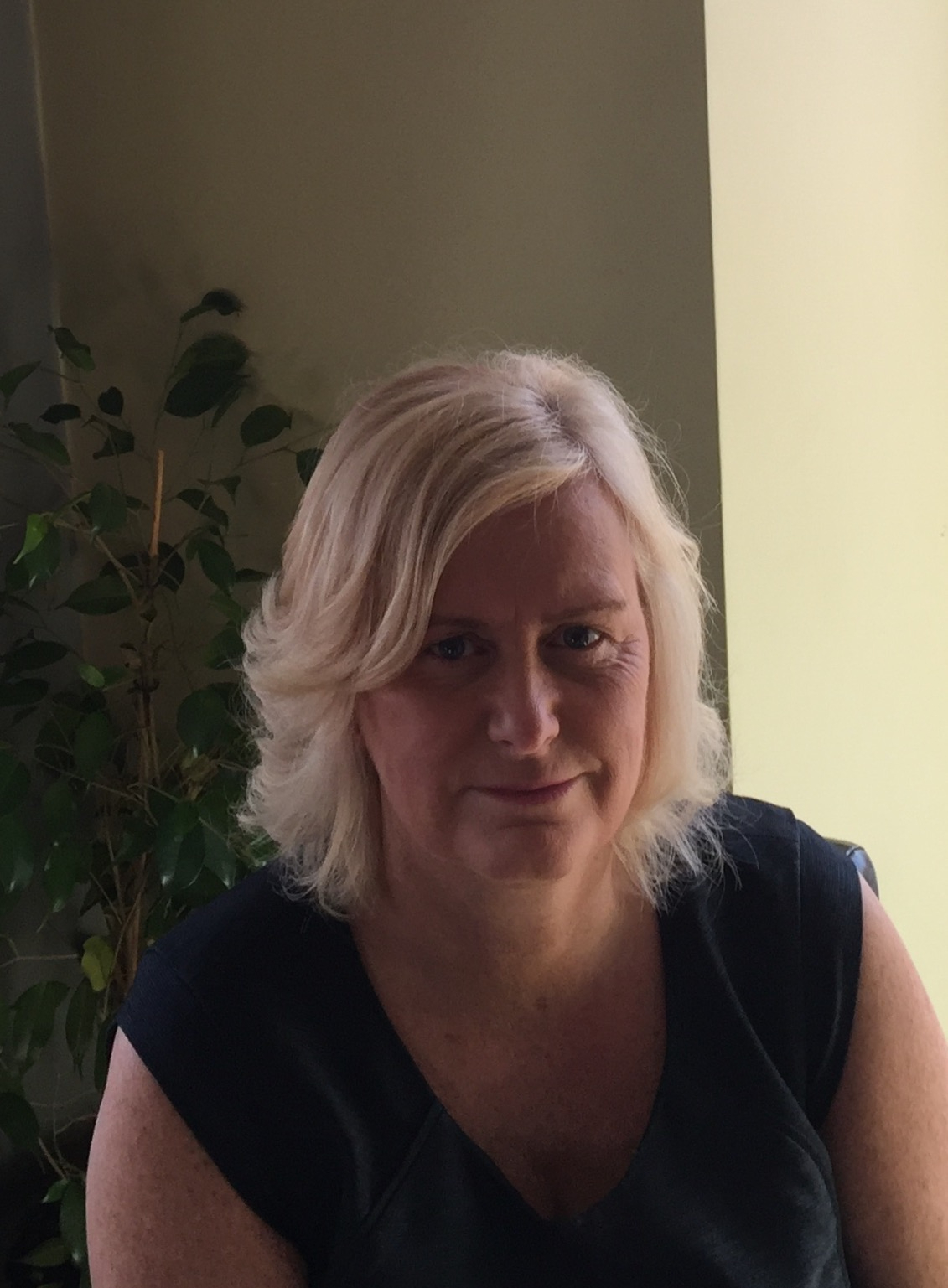 Having started as a volunteer, Wendy qualified as a Learning Disability Nurse and then spent a number of years in the voluntary sector with responsibility for a range of services from employment to care and support. Since 2003 she has worked in Local Government in a range of leadership roles including personalisation, digital, social care and commissioning. She is currently the Executive Director of Adult Social Care and Communities in Barnsley Council.
Wendy will continue to be responsible for Adult Social Care in Barnsley, with her title as Executive Director of Place Health and Adult Social Care.
Cathy started her career as a Registered General Nurse and moved on to be the first in her family to get a university education and complete her Masters in Healthcare Governance with Distinction at Loughborough University in her late 30's and was awarded an MBE in 2020 for services to Nursing.
Cathy became the Director of Patient Experience and Chief Nurse at Derby Teaching Hospitals in May 2013, having joined the Trust as Deputy Director of Patient Experience and Chief Nurse in August 2009. Cathy qualified as a Registered General Nurse in 1993 from Bloomsbury and Islington School of Nursing and Midwifery in London, before going on to specialise as a Haemato-oncology nurse, working at the Middlesex Hospital on the first Teenage Cancer Trust Unit in the UK. Cathy held several nurse leadership roles at Nottingham City Hospital, then at Nottingham University Hospital as Clinical Lead and Head of Nursing for Cardiac Surgery, Diabetes, Renal and Vascular Services.
Cathy is passionate about Staff & Patient Experience, Safety, supporting vulnerable individuals and equality for all. She is an advocate for arts in hospital to create a therapeutic space and she is a coach and mentor. Cathy has more recently been appointed to one of the first CNO Executive Nurse Fellows working to NHSE/I.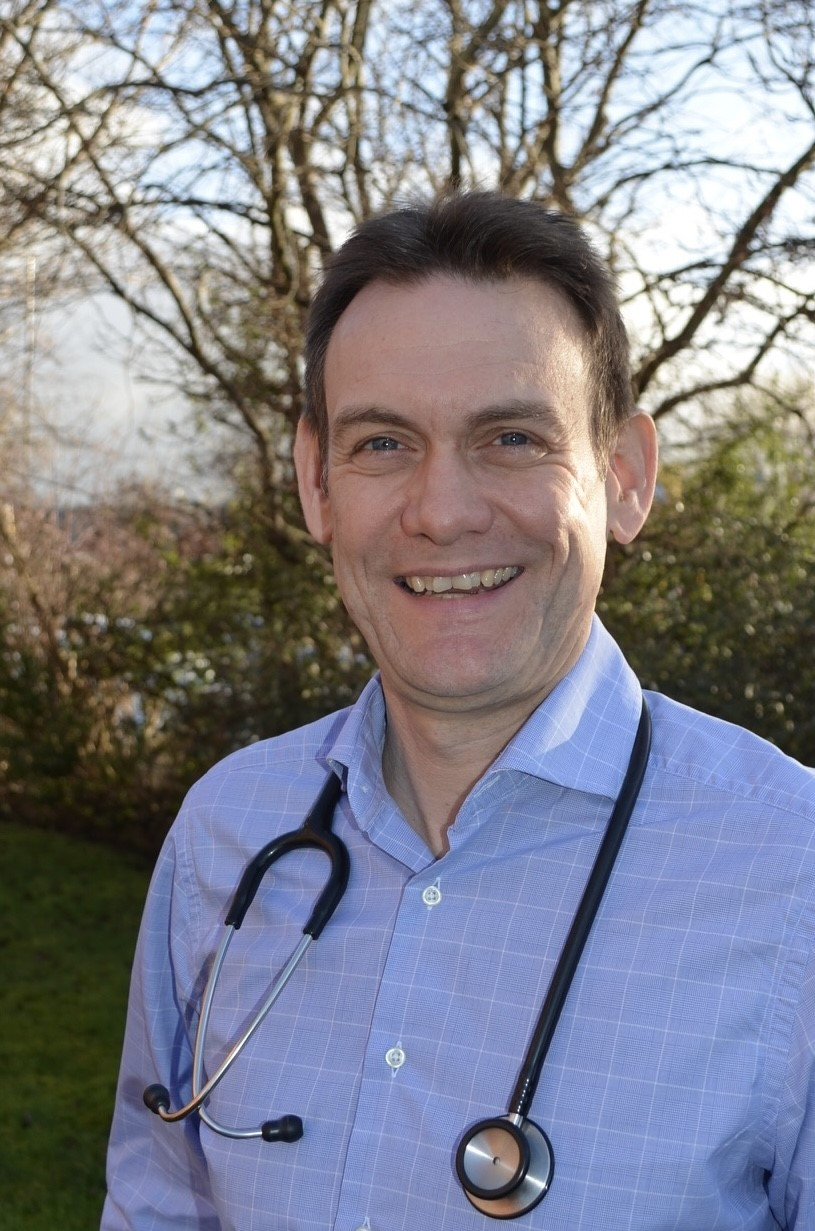 Dr David Crichton was born in a British Military Hospital in Germany, to Scottish parents. David spent his childhood travelling around the world with his soldier father.
Studying at Leeds University school of medicine, David qualified as a doctor in 1994 before undertaking a number of junior doctor jobs across Yorkshire, then serving as an Army doctor for 7 years in many continents of the world. David is proud to have passed military parachute selection and achieved the rank of Major. David then returned to his adopted county where he has worked as a local GP since, alongside being Clinical Chair of NHS Doncaster CCG since 2016.
David is passionate about improving Cancer survival and has led on Inequalities and Early Diagnosis for the South Yorkshire and Bassetlaw Cancer Alliance.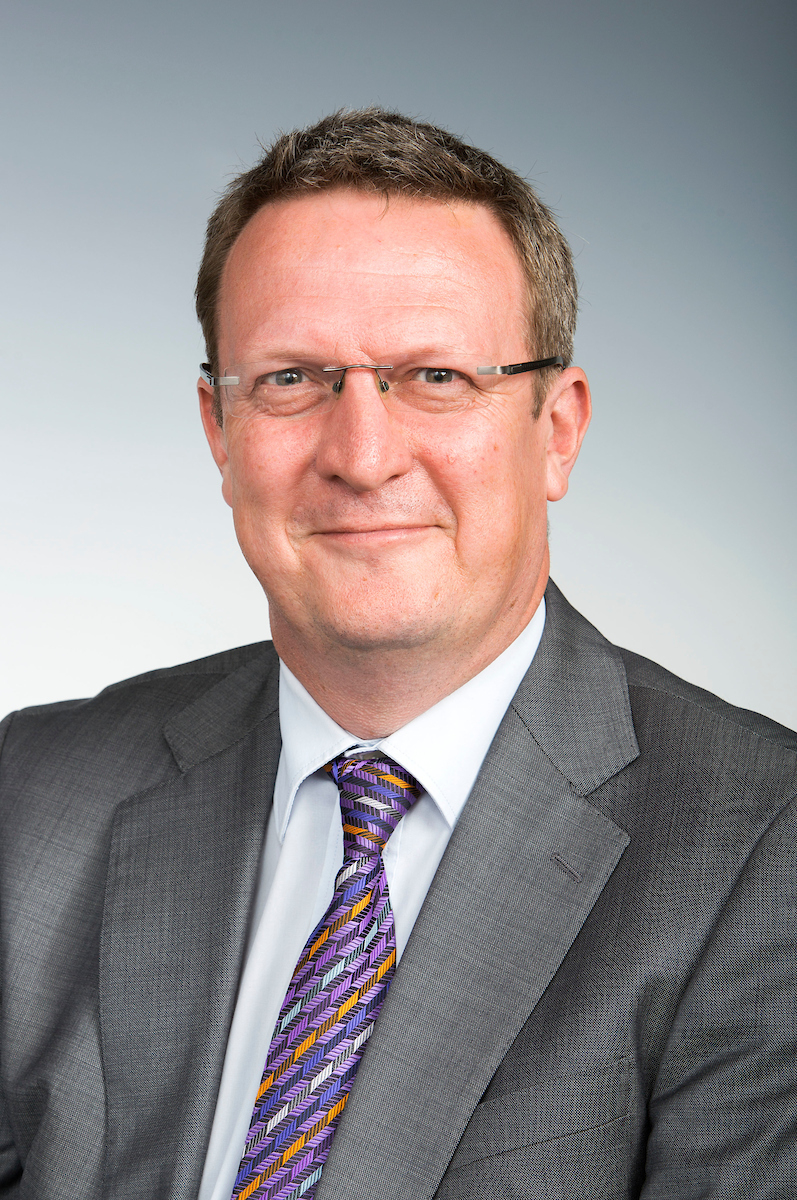 Previous to his role in NHS South Yorkshire, Lee worked at Chesterfield Royal Hospital NHS Foundation Trust as well as being Chief Finance and Strategy Officer of Derbyshire Community Healthcare Services. His role in NHS South Yorkshire involves the development and delivery of the system financial plan and financial leadership. Lee is also the Chair of the System Delivery Group for Finance, Capital and Estates.
Lee has worked in the NHS, since 1993, (in Devon, Hampshire, London, Derbyshire and South Yorkshire). He was appointed to his first Finance Director role in 2007 and has spent three years working as a Regional Director of Finance, for first the TDA, and then NHSI.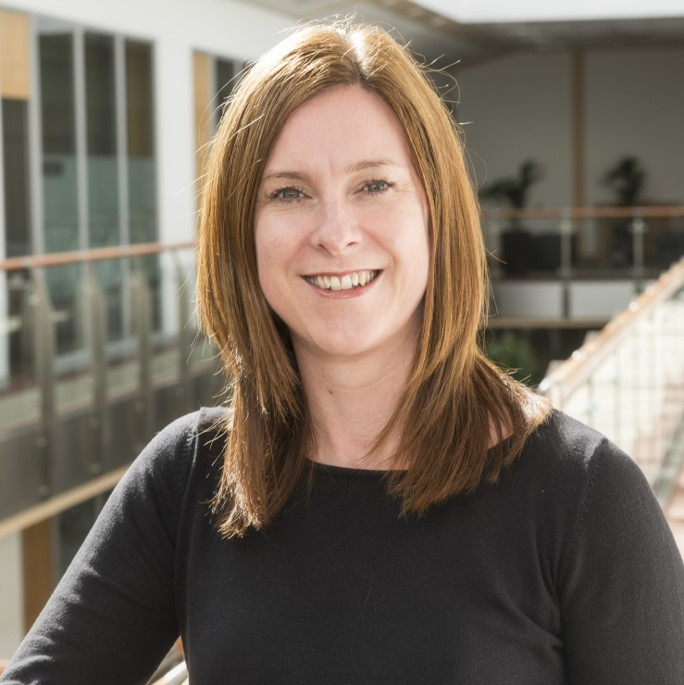 Christine is an HR and Organisation Development professional with over 20 years experience in the NHS and has worked in a variety of sectors including ambulance service, PCTs, Mental Heath, Commissioning Support Units as well as in national roles in NHS England and NHS Improvement, such as Director of HR and OD Operations and most recently in the national ICS Development Programme as operational lead for Change, HR and OD.
Christine worked in South Yorkshire for a large part of her career and feels very connected to this area and for the past year Christine has been working two days a week with South Yorkshire and Bassetlaw ICS supporting the HR and OD aspects of transition.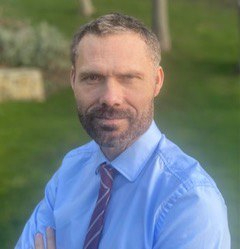 Will has been the Chief Operating Officer of the South Yorkshire and Bassetlaw Integrated Care System since 2016 and is committed to developing integrated care for the people of South Yorkshire. Will has senior experience across a range of health, care and academic sectors, including system partnerships, commissioning, provision, the voluntary sector, the Department of Health, the University of York and the Royal College of Nursing. He brings a breadth of experience working across health and care in highly complex and emergent environments. Will is a critical care nurse by background and is passionate about improving population health and wellbeing.
Partner Members of the NHS South Yorkshire Integrated Care Board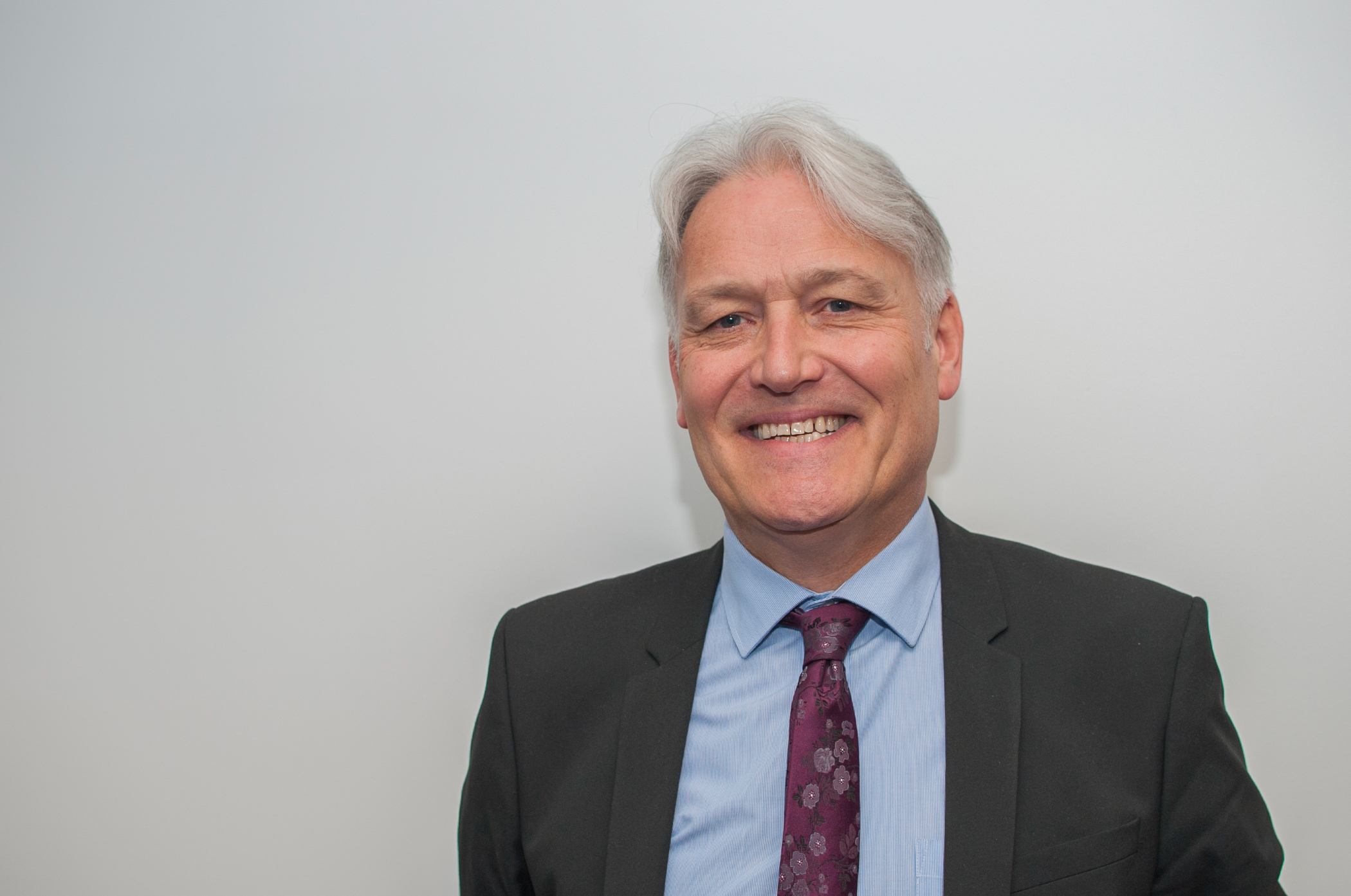 Damian joins the ICB as the LA Partner Member. He has been Doncaster Council's Chief Executive since 2019. Prior to this role, he held the Council's statutory Chief Officer role for Children (DCS) and Adults (DASS). Damian started his career as a teacher over 37 years ago and worked in several LAs since 1998, holding Director roles since 2005.
Over the past 3 years Damian has supported the work of the SYB ICS as it transitioned to the SY ICS. He has been an active member of the local ICS Place-based partnership in Doncaster for the past 6 years. He is passionate about developing integrated, citizen-led local services.
Damian is also the Lead CEO advising the South Yorkshire Mayoral Combined Authority (SYMCA) Housing & Infrastructure Board. Additionally, he is a Co-Chair of the South Yorkshire Local Resilience Forum (SY LRF), which led the sub-region's multi-agency response to the Covid Pandemic.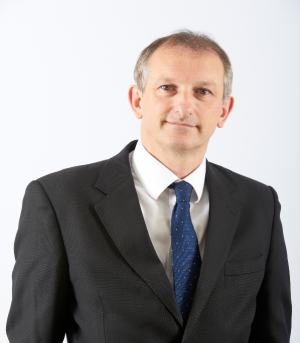 Mark has worked in the NHS since 2009 and has a background in mental health and community services provision. Prior to that he enjoyed a career in the private sector, which included a number of senior finance roles within the medical devices industry.
Mark is the chief executive of South West Yorkshire Partnership NHS Foundation Trust and prior to becoming Chief Executive was the Trust's director of finance. Mark is delighted to be appointed as a partner member of the South Yorkshire Integrated Care Board. He is a values driven leader and committed to working in partnership to address inequalities and improving health outcomes for all.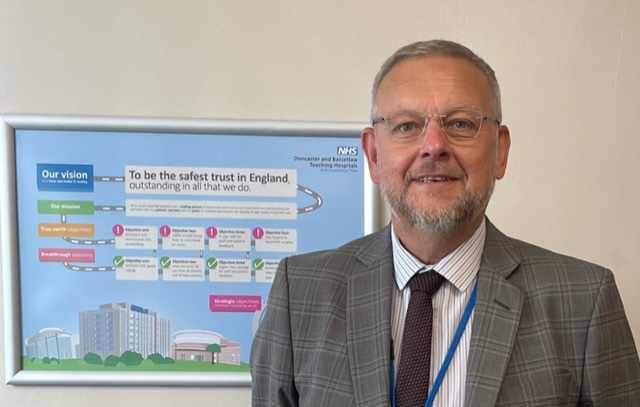 Richard joined the NHS in 1982 as a student nurse and has a background in Critical Care Nursing working. Richard held senior nursing, nurse management and operational roles in Doncaster, Chesterfield and Sheffield.
Richard was appointed as Executive Director, Nursing, Midwifery and Quality at Doncaster and Bassetlaw Hospitals in 2013 becoming Chief Executive of Doncaster and Bassetlaw Teaching Hospitals in February 2017.
Richard is delighted to be have been appointed as a partner member of the South Yorkshire Integrated Care Board as he believes that the Integrated Care Board has the opportunity to be a catalyst for reducing inequalities and continuing to improve the quality of health and social services for the communities in SY.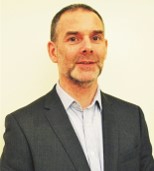 Ben is currently Director of Public Health at Rotherham Council and has held this position since January 2021. Ben's previous roles include Interim Deputy Regional Director for PHE in the Midlands and Deputy Director for Healthcare Public Health, where he led on a range of programmes of work to develop prevention programmes across the NHS and local government embedding prevention in NHS pathways and to improving care and access to care.
Ben was also a Training Programme Director for the East Midlands School of Public Health where he led on quality for the school. Since qualifying as a Public Health Consultant in 2012 Ben held Consultant posts in the NHS and Local Government working in North Lincolnshire and Derby City with portfolios covering Child and Maternal Health, Immunisation and Health Intelligence, before moving to PHE in the Midlands.

Shafiq is Chief Executive of Voluntary Action Rotherham (VAR) a Voluntary, Community and Social Enterprise (VCSE) 'infrastructure' organisation that works closely with front line VCSE organisations to provide a range of support services. Shafiq has worked for and alongside the VCSE for over two decades, at every level; from supporting and working with neighbourhood groups, to building community led initiatives, to developing and supporting complex multi sector partnerships.
Shafiq was born in and continues to live in South Yorkshire. He is passionate about the services and outcomes that VCSE organisations deliver for and within our communities. He firmly believes in the strength of collaboration, and the offer and expertise within the VCSE that can and does transform lives.
Shafiq also works alongside a number of other SY VCSE Infrastructure organisations and together they support a SY VCSE (Integrated Care System) Alliance.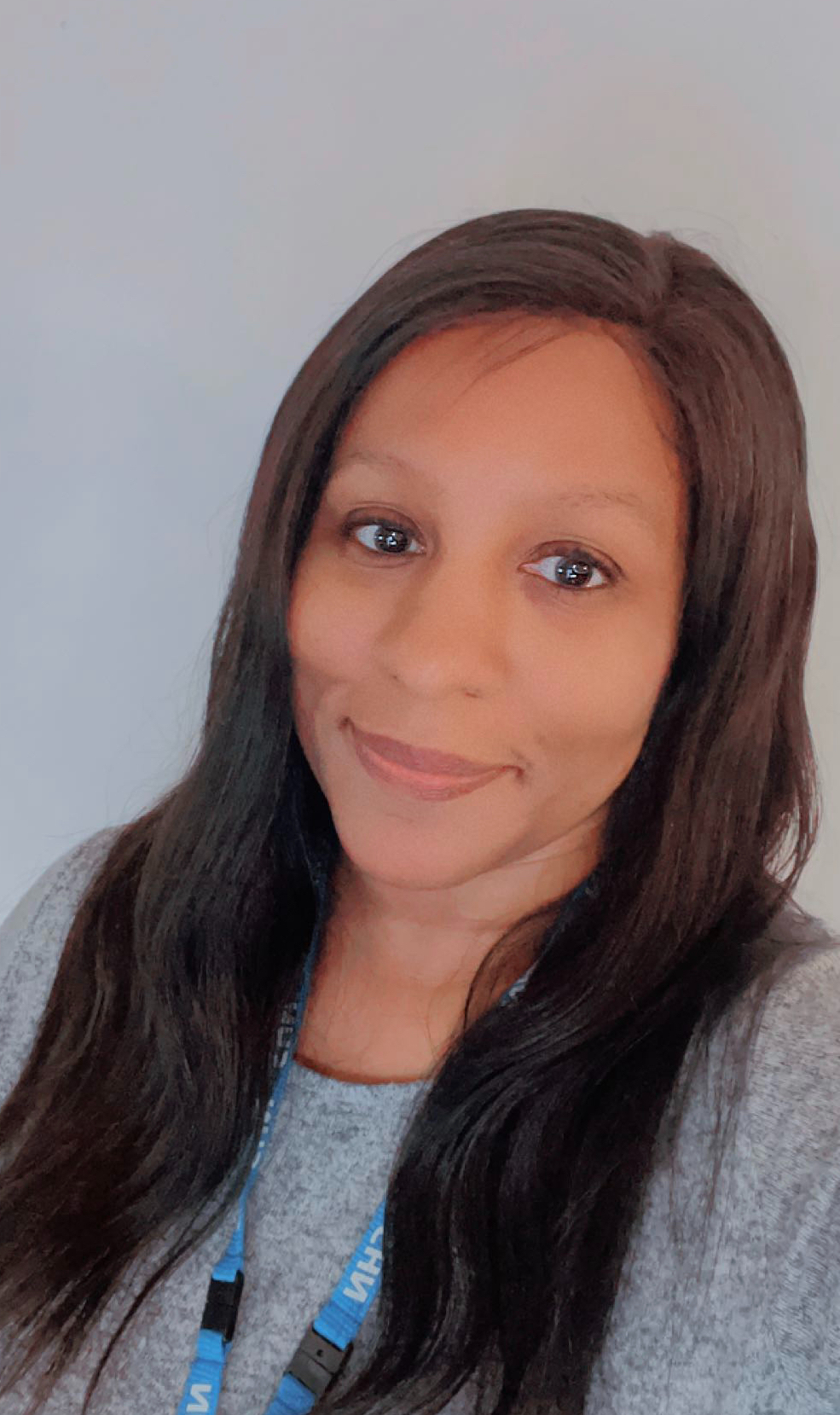 Lisa was born and raised in South Yorkshire, she has worked across our footprint and is currently a practicing GP in Sheffield. She has close ties to the community and serves as a Trustee to charities SACMHA (Sheffield African Caribbean Mental Health Association), and Sparkle Sheffield, a charity supporting children with Autism and their families. Her previous NHS management role was as a Governing Body GP for Sheffield CCG.
Lisa combines her lived experience and professional knowledge of the region with her passion for tackling health inequalities, to give a voice to our underserved and disadvantaged residents. Her interest extends into the workforce, and she champions Equality Diversity and Inclusion.
This role as Primary Care Partner gives her an exciting opportunity to be part of a system that can do things differently and really make a lasting impact through collaboration, involvement, and co-production.
Participants of the NHS South Yorkshire Integrated Care Board

Healthwatch Rotherham attends the NHS South Yorkshire Integrated Care Board meetings as a participant.