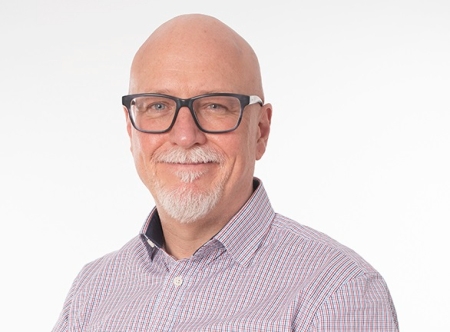 Following an extensive recruitment process, Gavin Boyle has been appointed as the new Chief Executive designate of the South Yorkshire Integrated Care Board (SYICB).
Gavin, who has over 30 years' experience of working within NHS organisations, will lead the designate organisation within South Yorkshire and will take on his new duties in the new year.
This senior appointment is aligned with the Government's Health and Care Bill which aims to ensure all parts of the country host an Integrated Care System (ICS) by April 2022.
The South Yorkshire and Bassetlaw Integrated Care System (SYB ICS) is working on enacting the local arrangements set out in the Bill to support the formation of a new statutory NHS body – the South Yorkshire Integrated Care Board (SY ICB) – which will come into effect from the 1st April 2022.
The confirmation of senior leaders within these new NHS statutory bodies is a key element of the ICB transition.
Gavin has held Board-level posts as Director of Operations at Oxford University Hospitals NHS Foundation Trust, The Queens Medical Centre, Nottingham, and Leeds Teaching Hospitals.
Since 2007, Gavin who lives in Sheffield, has been a Chief Executive Officer (CEO) at Yeovil Hospital, Chesterfield Royal Hospital and most recently at University Hospitals of Derby and Burton.
South Yorkshire and Bassetlaw ICS is one of the original 'first-wave' health and care systems first launched in 2018, having initially started out as a Sustainability and Transformation Partnership (January 2016) before becoming an Accountable Care System (in April 2017).
With the recent boundary decision that sees Bassetlaw realigned with the Nottingham and Nottinghamshire ICS, the South Yorkshire, and Bassetlaw Integrated Care System (SYB ICS) will become the South Yorkshire ICB (April 2022) and will be closely aligned with the South Yorkshire Health and Care Partnership (SY HCP).
Each of the 42 national ICS's will include an Integrated Care Board (ICB) – a statutory organisation taking on commissioning functions currently delivered by Clinical Commissioning Groups (CCGs) which will be dissolved under the new Act and some additional delegated functions from NHS England and NHS Improvement (NHS E/I). The ICB will be part of a wider integrated care partnership alongside Local Authorities, Public Health, the Voluntary Community Enterprise Sector (VCSE), Primary Care and NHS provider organisations aiming to support communities to lead happier, healthier lives.
Commenting on his appointment, Gavin said: "It's an enormous privilege to be appointed as the first Chief Executive of the South Yorkshire Integrated Care Board. There's a long track record in South Yorkshire of partner organisations working together. I'm excited to be part of a new approach which seeks to address health inequalities, improve clinical outcomes, make services more effective and contribute to the wider social and economic development of the Region.
"There are undoubtedly many challenges ahead as the NHS recovers from the effects of Covid-19 and seeks to address the health inequalities that the pandemic has thrown into sharp relief.
"I particularly welcome the opportunity to work closely with local leaders in Barnsley, Doncaster, Rotherham and Sheffield. My priority will be to work with them to help support our communities to be healthy but able to access good quality joined-up services when they need to."
Pearse Butler, appointed in July 2021 as the Independent Chair and Chair Designate of SY ICB, said:
"We're delighted to welcome Gavin who is a highly experienced and respected leader within the NHS and has successfully demonstrated his credentials and talents over many years.
"Gavin's vision is one that will help us to develop the full potential of our partnership; working to promote good health; supporting patients when they need us, delivering more care closer to home; to innovate, do things differently and to use technology particularly Digital to support new ways of working which puts local people at the centre of our services.
"This is an excellent leadership appointment and one that will help us to make progress in tackling health inequalities and reinforces our commitment to give everybody in South Yorkshire the best possible start in life, to live healthier, for longer."