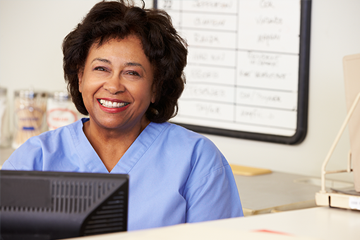 Health experts in South Yorkshire invest an additional £5.8million ahead of this winter.
NHS and care services across South Yorkshire are under significant pressure despite the coldest months yet to come. Additional investment has been targeted at a range of services across the region which will support those people most in need of urgent care.
Services have seen the demand increase over the last few weeks in particularly in hospitals and GP surgeries. Cases of Covid are also rising which is adding to the demand.
Despite the challenges, frontline health and care staff and organisations across the region are working together to give patients the best possible care they can. They are also urging the public to help ensure the NHS can focus on caring for the most poorly patients.
Gavin Boyle, Chief Executive, NHS South Yorkshire said: "The additional investment will help reduce the amount of time people have to stay in hospital and make sure they get home with the right support in place.
"We know that this winter will be challenging. We're coming out of a busy summer and we know winter is always busier. We are working together, as partners in health and care, across South Yorkshire to address the challenges. We know there are people in our hospitals ready to go home. We are working closely with our local authority partners to use additional investment to boost capacity for social care helping people to go home as soon as they are ready.
"This time last year we were able to fast-track the salary increase for our adult social care workforce to provide more job security and resilience, but it is a sector which faces competition in the jobs market.
"We are prioritising a recruitment drive across health and social care ahead of winter. More funding has gone to care homes and for therapy when people get home. Mental health support and additional crisis support services have also been bolstered across the region.
"Our GPs and practice nurses are also working incredibly hard and from this month additional appointments have been added for evenings and weekends to give people greater access."
The public can help too, and we would ask them to think about how they can get the best out of health and care services. While many patients in hospital are very unwell, health and care services are urging people to seek other health services if their condition is not serious or life-threatening.
Gavin Boyle continued: "Sadly we're still seeing thousands of people a week across our region book a GP or nurse appointment and then not attend. I would urge people to cancel their appointment if it is no longer wanted. That consultation can then be given to a patient who has an urgent need."
A new South Yorkshire campaign, Help Us to Help You, has also been launched aimed at reducing pressures on A&E and GPs which shows people how they can choose the right health care at the right place.
This includes encouraging people aged 18 to 30 to use the online NHS 111 service when they are unsure what healthcare support they need. Research has shown that six out of ten of people surveyed weren't aware you could check symptoms and get a telephone call back from a clinician if needed through the online service.
Gavin Boyle added: "We are expecting the next few months to be challenging. All partners are working together to develop our plans. Our teams are doing an incredible job and I'd like to thank them and the public for their continued efforts."