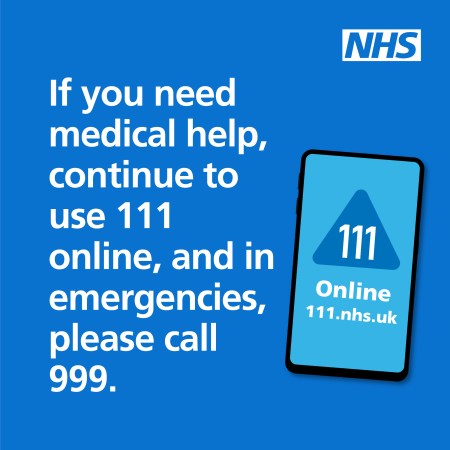 Information relating to hospital and community services on 18 and 19 January due to industrial action
National industrial action by the Royal College of Nursing will involve four of the NHS Trusts in South Yorkshire on Wednesday 18th and Thursday 19th January 2023.
Careful planning for the action has been undertaken and patients who have either a hospital or community health service appointment or procedure booked on either of the two days should attend as planned unless contacted by the Trust. You can find out more by visiting the Trust websites below.
The NHS is working hard to keep patients safe during strikes, while delivering the best care possible, and patients should continue to attend appointments as planned unless contacted to reschedule. Nobody should put off seeking urgent or emergency care during the strikes, with key services continuing to operate.
What if I have an appointment on a strike day?
Everyone who has an appointment should attend as planned, unless your local NHS provider has contacted you to reschedule. If they have not contacted you, please attend your appointment even if your Trust is affected by strikes.
I have a loved one who will be a hospital inpatient on strike day – how will their care be affected?
All hospital inpatients will be informed of how their care will be impacted on a ward-by-ward basis by the staff involved in delivering their care.
Will GP services be affected on strike days?
GP services will be running as normal on strike days. Please continue to attend scheduled GP appointments.
When will I find out if my appointment is rescheduled?
The NHS will contact you if your appointment needs to be rescheduled due to strike action. This is likely to be a text, phone call or a letter, and you should be offered an alternative date for your appointment. If you have not been contacted you, please attend your appointment as planned.