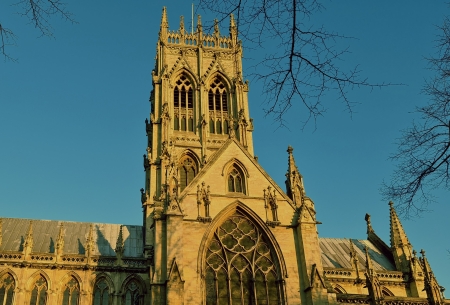 Public consultation on two new proposed health centres in the Bentley and Rossington areas of Doncaster begins today, Monday 16 January.
For a period of 12 weeks, people affected by the plans are being invited to give their views through surveys and public meetings.
The proposals, developed by the NHS South Yorkshire Integrated Care Board, include the move of patients and staff from the existing Don Valley Healthcare Centre and the Ransome Practice to new premises on the site of the former community library on Chapel Street, Bentley.
And in Rossington, a proposed new building on the site of the former colliery intends to house the existing Rossington Practice and West End Clinic.
Doncaster has secured part of £57.5m capital funding given to South Yorkshire to support the transformation and modernisation of the primary care estate.
The investment required for the Bentley hub is £5.62m and the Rossington hub is estimated at £7m. The funding will be used to create modern and flexible spaces offering a range of services to patients, joining up local services and improving the use of digital technology in primary care.
The aim of the new facilities, due for completion by June 2024, is to:
Provide fit for purpose facilities for the future delivery of Primary Care services;

Provide improved integration and co-location of NHS and Local Authority services;

Maximise value for money through shared estate and facilities;

Provide improved access and choice of services;

Support the recruitment and retention of the workforce; and

Support the delivery of the NHS Long Term Plan.
Local GP and Medical Director for the ICB in Doncaster, Dr Nabeel Alsindi, said: "The consultation aims to ensure the public voice is heard and provides good insight into the impact the plans may have on local people and patients.
"We think this is a great opportunity to provide modern healthcare facilities for all our patients and staff in the Bentley and Rossington areas, where people will still see the same familiar GP. We need to make sure that any changes are right for the local communities, so it's vital you make your voices heard."
Public meetings are yet to be finalised but will be promoted as widely as possible in GP surgeries, the local media and on social media channels.
In the meantime, people are invited to complete an online survey from Monday 16 January. The survey closes on 7 April.
For those affected by Bentley plans go to: Bentley health hub consultation survey
And for those with an interest in the Rossington plans, please go to: Rossington health hub consultation survey
Feedback will be collated at the end of the consultation period and a report published into the findings.
More background information and artist's impressions of the proposed new buildings can be found on our website: https://southyorkshire.icb.nhs.uk/newhealthhubs